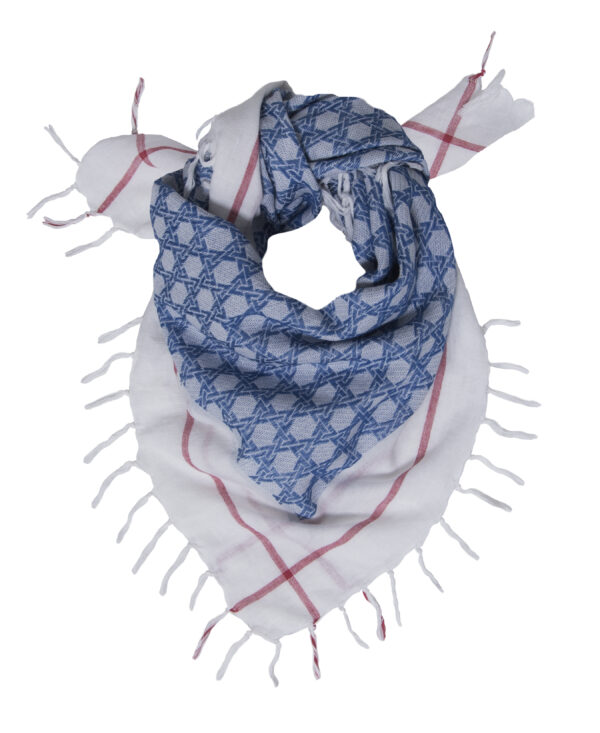 NEW: Kabbalah Semitic Keffiyeh with Fringes – Blue / White (v.6)!
Warning
: sizeof(): Parameter must be an array or an object that implements Countable in
/nfs/c08/h02/mnt/123777/domains/thesemitic.com/html/wp-content/themes/thesemitic/woocommerce/single-product/meta.php
on line
17
Product Description
The newest Semitic Kabbalah Keffiyeh with fringes is here! This latest limited edition version measures 45″ x 47″, 100% cotton and best of all, it features smaller blue Stars of David so that they can be seen as you wrap yourself in the kef! A stylish way to express your Semitic pride, fusing iconic imagery with modern design.